The tongue is a deadly member full of poison, an unruly evil. The tongue can no man tame (James 3: 5-10). It is a little member, but it boasts of great things. It can set on fire the course of hell. The tongue defiles the whole body. One minute with the tongue we bless God and the next minute with the same tongue we curse the man. We cannot allow this to continue. We take our tongue and tear down our sisters and brothers which is like murder. For when you destroy one's influence it as if you have killed them (Ephesians 4:29; Colossians.3: 8; Ephes.4:1-32; Matt.12: 34).
We have witnessed the devastating results of the power of the tongue for evil in the last four years overwhelmingly. It has created an atmosphere where nothing good, kind, loving, or truthful can exist (Psalm 50: 19-20). It has created an atmosphere where only evil can thrive and has resulted in tearing the people of American apart further than ever.
At this moment we are living in an illusionary world of false information, lies, confusion, hatred, prejudice, jealousy, theft, greed, sickness, disease, and death. We have become paralyzed by the ugly effect of the tongue. Unless we change this circumstance, we will continue to spiral downward until our nation, which was once the envy of the world, is destroyed (Proverbs 14: 34).
FBF, people of God behind this destruction is the enemy. There is spiritual warfare going on of good and evil (John 10: 10-29). Unless we seek the Lord to stop this madness people will go on dying, being killed, and fighting each other until we look more like a third-world county than America (Proverbs 14: 34).
The tongue and its powerful function in speech have caused wars, separated chief friends, caused such bitterness that people of various ethnicities were killed, and continues to this day.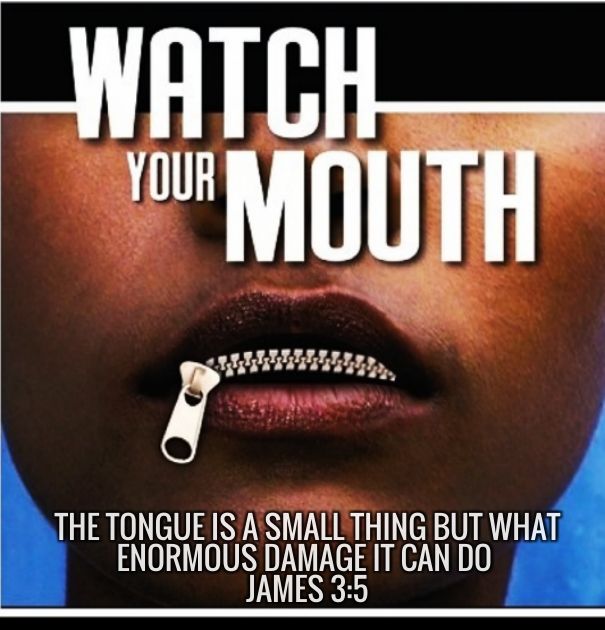 I leave these words with you, "Let no evil communication (insults, name-calling, sarcasm, making fun, cursing, slander, flattery, lying, spreading false rumors or information, or gossip) come forth out of your mouth (Proverbs 6: 16-19), but that which is instructing that it may minister grace and wisdom unto the hearers" (Ephesians 4: 29; Psalm 141: 3; Matt. 12: 36-37; 1 Peter 3: 10; Proverbs 18: 21; Ephesians 4: 25; 1 Thess. 5: 11).