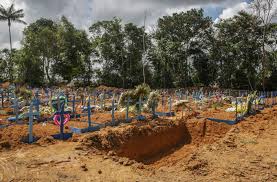 I was awakened early on the morning of June 23, 2020 when the Holy Spirit commissioned me to pray fervently for MERCY for our world and its inhabitants.
Father God, loving Lord, in the name of your precious son Jesus, I humbly come before you with thanksgiving in my heart. Your unfathomable love has is unceasing. We are all kept safe from all hurt, harm, injury, and dangers seen or unseen or imagined by your grace and his shed blood.
Lord, we repent and express our sorrow for the many times we have failed to share that great love among ourselves and the rest of the world.
Father God, in the name of your only begotten son Jesus Christ of Nazareth, out of your boundless supply of love and grace, please grant us forgiveness and strengthen our hearts. Lord we seek your MERCY, IN OUR HOMES, IN OUR CHURCHES, (THAT HAS BEEN CLOSED DUE TO THE DREADFUL PANDEMIC OF THE COVID-19), IN OUR SCHOOLS, IN OUR GOVERNMENT, IN OUR NOW CRUEL, UNREASONABLE POLITICS AND PEOPLE OF EVERY STIPE, ON OUR JOBS, WHICH HAVE MOSTLY HAVE BEEN LOST OR ON HOLD.
Now Father God, in the name of your HOLY SON Jesus, please BLESS US as we began to recognize our great need for your forgiveness for our total negligence, disrespect, and disobedience in failing to give you the honor, reference, and praise that you so majestically deserve, in Jesus' name we have prayed, so shall it be!