The tongue is a small member and boasteth great things. It can turn a small matter into a raging fire. It is an unruly evil, full of deadly poison. Though the tongue is a small member of the body its effects can impact the entire body. (James 3: 4-7).
The tongue impacts the body most profoundly with the assistance of the heart and the mouth. The tongue is the root of the heart. The muscular articulation that allows the tongue to guide food through mastication and deglutition in the mouth also gives humans the ability to speak.
The tongue and hearts are inseparable friends or violent foes. Speaking the truth is an indication of a strong and balanced heart, deeply connected to your inner essence. If our heart is right, our words are right; and if our heart is evil our word is evil (1 Peter 3: 10). The mouth speaks what the heart is full of (Luke 6: 45). Any speech problem is a good indicator that there is an imbalance in the Heart. Talking incessantly, speaking inappropriately, or carelessly reflects a heart weakness. A weak heart is also reflected in stuttering, or aphasia, as well as the inability to speak.
The most single powerful force available to humans is the words that are produced by the anatomical connection of the tongue, heart, and mouth. Word possesses energy and power and the ability to help, heal, hinder, hurt, harm, humiliate, or to humble. Words can restore relationships, help to heal a broken heart, give life, or start wars, cause confusion, hopelessness, and lead to death.
I will use real-life situations as evidence to illustrate the power of both positive and negative words. The first illustration is a historical experiment that was carried out in 1968 at a grade school in Riceville, Iowa, by a third-grade teacher by the name of Jane Elliott. Her experiment was created to attempt to explain to the children why Dr. King has gotten assassinated and demonstrates the real meaning of racial discrimination.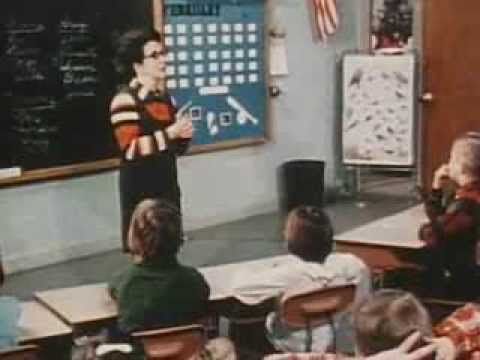 In the experiment, she used different eye color (blue eyes and green eyes) of the students instead of skin color to set them apart from each other. Along with the eye color she used green construction paper armbands and asked the blue-eyed children to wear them. "The brown-eyed were told they were the better people in the room, and that they were cleaner and smarter. She told them eye color and skin color were caused by a chemical." She told them Melanin causes intelligence. The more Melanin, the darker the eyes, and the smarter the person. The brown-eyed children were told they have more of that chemical in their eyes, so they are better than blue-eyed children.
She went on to say "Blue-eyed people sit around and do nothing. When you give them something nice, they just wreck it? She sensed the division forming between the children. Elliott went to ask the 'brown-eyed' children, "Do the blue-eyed people remember what they had been taught?" "The brown-eyed children, Hollard out 'No." Jane Elliott began to call our more rules for the day, saying, blue-eyed kids had to drink from paper cups if they drank water from the fountain." When the "brown-eyed" children asked why she said that she and the other might catch something." All during the morning the "brown-eyed children" berated their "blue-eyed" classmates.
She immediately noticed how several of the slower brown-eyed children had transformed themselves into confidential leaders of the class. The brown-eyed children were suddenly outgoing and some beaming with the widest smiles that she had ever seen. She noticed in the classroom how the experiment had taken on a life of its own.
A smart blue-eyed girl who had never had problems with multiplication tables started making mistakes. She slumped. During the recess, three of the brown-eyed girls ganged up on the blue-eyed girl. They threatened the blue-eyed girl and told her she had better apologize to them for getting in their way because they were better than she was. The blue-eyed girl apologized.
The following Monday, Jane Elliott reversed the exercise, and the brown-eyed kids were told how shifty, dumb, and lazy they were. Later, Elliott noticed that the blue-eyed children were much less nasty than the brown-eyed children had been, maybe because the blue-eyed children had felt the sting of being ostracized and did not want to inflict it on their former tormentors.
I would add that Elliott's family was treated very harshly during her work on that experiment. However, the results of this experiment became a historical landmark and have brought to light what a damaging, destructive, and devastating effect this kind of behavior and speech has on creating and sustain racism and has led to and continually result in hatred and death.
The next illustration will demonstrate the power of words that uplift, bring about healing and wholeness, and create life. This illustration had its beginning in the biblical book of Genesis chapter one and two. During this illustration, God used positive, powerful, words, and spoke the world into existence. Next, we see how his words brought forth life and beauty and even gave life to man and woman (Genesis 2:4-3:24). Sequentially, we see all through the bible how Jesus healed and delivered people with just the spoken word of his mouth (Matthew 8:16).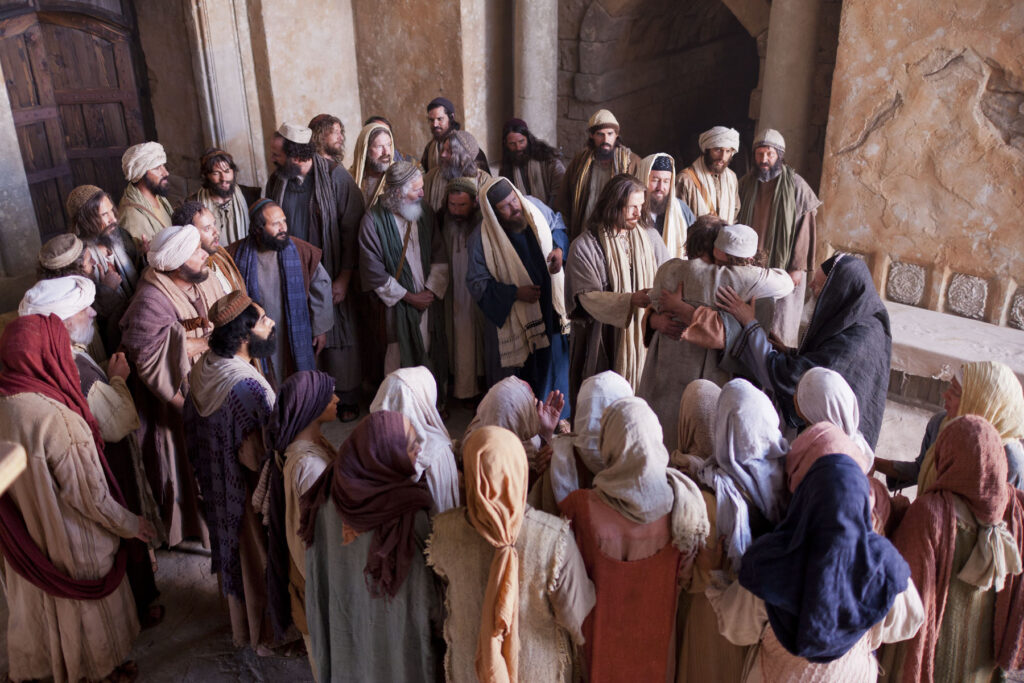 It is what we say that reveal who we are ( Matthew 12: 34). What the mouth speaks flow out from the heart (Matthew 12: 30). What we say create our present, our future, environment, our attitude, and our relationships (Proverbs 18: 21). We need to know that our words have spirituality and they shape our world. The words that we utter can impart life or death to ourselves and others.
When out words are prompted by Satan, they are full of jealousy, selfish desires, disorders, evil, and anger, they fill the airspace around us with 'emotional strain' and the existence of evil. When our words are motivated by God and his wisdom, they are full of, mercy, love, peace, courtesy, sincerity, gentleness, goodness, and encouragement and they impart life to ourselves and others. Proverbs 18: 21 declares that life and death are the fruits, consequences, or harvest of the "word seeds" we have sown.
Proverbs declares that to open your mouth with wisdom, shows that in the tongue is the law of kindness (31: 26; and a wholesome tongue is a tree of life (Proverbs 15: 4). Matthew 12: 37, declares that it by our words that we will be justified or condemned.
The tongue and its powerful function in speech have caused wars, separated chief friends, caused such bitterness that people of various ethnicities were killed, and continues to this day. I leave these words with you, "Let no evil communication (insults, name-calling, sarcasm, making fun, cursing, slander, flattery, or gossip) come forth out of your mouth, but that which is instructing that it may minister grace and wisdom unto the hearers" (Ephesians 4: 29).
In conclusion, the historical experiment by Jane Elliott shows us how the tongue creates words that can result in hatred, prejudice, discrimination, racism, division social injustice, inequality, and too often death. On the contrary, when we look at the illustration of Jesus during creation and his earthly ministry, we are shown how the tongue creates love, equality, brotherhood, forgiveness, deliverance, healing, inspiration, and life.
We should be constantly aware of how easily the enemy can initiate and bring about negative situations that result in evil thoughts, words, and deeds. We should pray and heed to the scripture found in Psalms 141: 3-4). "Set a watch, O Lord, before my mouth; keep the door of my lips. Incline not my heart to any evil thing, to practice wicked works with men and women that work iniquity: and let me not eat of their dainties." Matthew 12: 35-37; Psalm 10: 7; Psalm 36: 3).
An Excellent Poem Asking God to Teach Us How to Control Our TONGUE:
THIS TONGUE OF MINE
Oh! Spirit of the living God
Control this tongue of mine
No knife is quite so sharp as words,
Yet words can be divine
A tongue not yielded to God's will
Can stir up awful strife.
Lord use this tongue of mine today
To speak they words of life.
I want my tongue to sing God's praise
To tell his love for me,
To speak God's Holy name in prayer
And thanks for Calvary.
Lord help me that this tongue of mine
Shall speak Thy word in love,
That what I say will be Thy will
Directed from above
Oh! Holy Spirit, faithful guide
This tongue of mine inspire
That only words that please the Lord
Shall be my heart's desire
So, may I lead some soul to Christ
By spoken words or songs,
Then as God leads, do not forget
My tongue to Him belongs.
By Edward L. Crane