O Lord God of vengeance. O God, to whom vengeance let your glorious justice shine forth! Arise O Judge of the earth. Give the proud what they deserve. How long, O Lord? How long will the wicked be allowed to gloat? How long will they speak with arrogance? How long will these evil people boast? They crush your people, Lord, hurting those you claim as your own. They kill widows and foreigners and murder orphans. "The Lord isn't looking," they say, "besides, the God of Israel doesn't care. "think again, you unwise! When will you finally catch on? Is he deaf- the one who made your ears? Is he blind-the one who formed your eyes? He punishes the nations…will not he also punish you? He knows everything-does not he also know you (Psalm 94: 1-7 NLT)?
Lord God rend the heavens and come down with power, might, and judgment. Lord manifest your presence in a mighty way and bring judgment on the wicked. Let the heavens open and Lord come to your temple, that men may know your power and your displeasure with the persecution, suffering, and moaning of your people (Isaiah 64: 1).
Lord come down among us that we might be engulfed with the power of your anger and your judgment and render justice. God of all the earth you brought judgment on King Herod for his persecution of your people and the murder of the innocent (Acts 12: 23). You brought down judgment on Pharaoh for the terrible persecution of your people for 400 years (Exodus 7: 1-12: 51), and you brought judgment on Ahab and Jezebel for the worship of Baal, and his murdering of Naboth for his ancestral land. He did was eviler than any other king before him (2 Kings 21: 1-16; 1 Kings 21: 17-26). It was through your prophet Elijah that you prophesied that the dogs would like their blood.
Now Lord your word declares that your judgment has been already been written and now we call on you to hear our petition and execute your judgment. Rise, God, and scatter your enemies. Let those who hate God run for their lives. Blow them away like smoke. Melt them like wax in a fire. Let the wicked perish in the presence of God (Psalm 68: 1-2).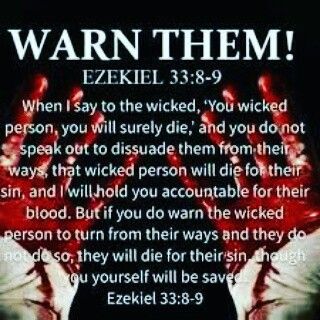 Lord God, you declare that your word that goeth forth out of your mouth: it shall not return unto you void, but it shall accomplish that which you please, and it shall prosper in the thing where to you sent it (Isaiah 55: 11)." In Jesus name, so shall it be!